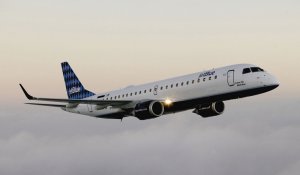 Ok, tomorrow my wife and I hop a flight from Boston to Seattle for Norwescon.
I'm looking forward to the event itself, but I'll be honest:  I hate to fly.  I think I might hate everything about it.  I don't like airports, I don't like pat-downs (okay, sometimes I do), I don't like being in the air, and I don't like having to sit still for 6+ hours in a chair ill-suited to accommodate the length of my skeletal frame.  The only plus side to the flight itself that I can see is that my wife will likely become so bored during it that she will finally try Professor Layton, whereupon she is all but sure to have to admit that it's as cool as I've been saying.
I, for my part, will attempt to bury myself in my Kindle and try not to picture the air traffic controllers at either Boston or Seattle falling asleep at their consoles while watching Baby's Day Out.
As for the rest, I'm looking forward to it.  I've never been to Seattle before, and I've never been to a 'con before either so the whole trip should be pretty novel.  I am simultaneously excited and nervous about the reading, and sincerely hope I don't hit some brain glitch and forget how to speak words partway through.
I don't have a totally clear idea as to what a 'con is all about and where I should go or be, but the whole thing sounds fun and I'm sure we'll figure it out.  I hope I bump into some of you there, as I have yet to actually meet one of my readers face-to-face (at least not one I didn't already know) and I would like to.
Wish me luck!
.      .      .
.      .      .