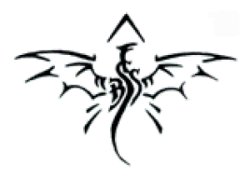 I received another piece of good news yesterday – State of Decay was chosen as one of the finalists for the Compton Crook Award, which is awarded by the Baltimore Science Fiction Society for the best first novel of the year in the field of Science Fiction, Fantasy or Horror.  They throw a shin dig on Memorial Day weekend down in Baltimore, so I'll be heading down to check it out.
Having already been nominated for the Philip K. Dick Award, I have to say I couldn't be happier about the reception State of Decay has been getting.  When I was writing and rewriting alone all those nights my only hope was to get it to see the light of day.  To have it be so well received by critics and fans on top of that is a dream come true, and this latest news is a real thrill.
This will actually make the second place I've never been (Seattle being the first, in April) that I'll end up seeing because of this endeavor.  It's looking like I'll be doing a reading during at least one of the 'cons, something that makes me a little anxious.  There was a time in my life when (although it was only a handful of occasions) I actually played guitar and sang onstage, but over the years that part of me seems to have gone dormant and I'm not very comfortable up in front of crowds.  I'll practice before I go.  Also, since I'm practically a hermit, I think I may have to buy a suit.
I'm excited to go, though.  I think it will be a lot of fun, and I look forward to connecting with other authors and readers.  If you're planning to go to either, maybe I'll see you there.
.      .      .
.      .      .