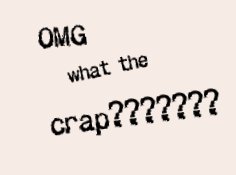 Perhaps I shouldn't brag about this but it was bound to happen eventually – my first one star review!  I thought it might make me feel bad but so far both State of Decay and The Silent Army have received pretty favorable reviews so I don't feel like I can really complain.  Plus, the review was kind of funny.
This was on Canada's Amazon site, for The Silent Army.  I won't repost the whole review, but Michael sums up his feelings up well I think right in the first sentence:
"What is this crap?????????  I sufferred through 300 pages of 372 and just threw this book in the fire place!!!!!"
…and ends on a similar note (when he realizes there is another installation):
"…You will need to read the next book – which I will not buy or read even if someone gave me the piece of crap!"
While certainly not flattering, his review is actually pretty funny and – to be fair – some of his complaints actually have some merit…he hadn't read the first one and so was confused about certain things (he's not the first to make that complaint) and he hated the switching first-person perspectives (which is key to the story, so if you hate it you won't like the book).
The thing is, vitriol aside, I really can't fault his review…reviews are meant to help readers make buying decisions, and he didn't spoiler anything (which some sites do), he didn't say anything that wasn't true from a content standpoint (the book is in shifting 1st person, revivors are as he describes them and not more Romero-esque like he was expecting, and he thought the back cover copy was misleading which I suppose you could argue depending on how you interpret it)  On my writing style we will have to agree to disagree, but basically he was expecting a straight up zombie book and didn't get it…others who might be expecting the same can now consider themselves well warned, at least in Canada, and hey – at least my book helped to fuel his home and I know how bad Canadian winters can be.
In closing let me just say this is not a jab at Canada – generally speaking I have received much love from my Canadian readers (and support as well), plus Stanley Park rocks.  I'll never hold a giveaway or contest that isn't open to Canada, and will always gladly pay for the extra shipping – even (though I don't see why he would enter) if Michael is the winner.
.      .      .
.      .      .